Valerie Söder
architect, Ing. arch.
Member of the Chamber of Architects Berlin (AK-Berlin)
Member of the Czech Chamber of Architects (ČKA)
since 2012 freelance architect
2003-2014 Cigler Marani Architects,a.s.,Prague
2001-2003 Ian Bryan Architects,s.r.o.,Prague
1999-2001 architectural office Omicron-K,Prague
1998 Diploma at the Czech Technical University in Prague(ČVUT)
1995-1996 Study at the Lyon's graduate school of architecture (ENSAL)
1991-1998 Study at the Czech Technical University in Prague (ČVUT)
Born in Strakonice, Czech Republic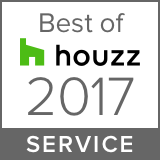 In more than 14 years of my professional activity in Prague and Berlin I have been able to gain experience in the areas, reconstruction of historical buildings, creating living spaces in historical and new buildings as well as designing working spaces and retail areas. I am cooperating with experienced engineers in the fields of structural design, building equipment and appliances, and fire protection as well as with other related technicians.
Motivated by passion for architecture, my work is dedicated to fully comply with the requirements of the client, to accompany/support them from the beginning with the first ideas, through the planning and tender-phase to the final realization.
photo Heidi Scherm